Experts in hydraulic automation and drives
Hydrotest Systems offers a wide range of hydraulic activities. We are specialised in engineering and production of complete systems, including installation, safety and control devices.
Guaranteed high quality
High quality components, preventive maintenance as well as use of HYDAC equipment for on-line determination of oil contamination and off-line filtering for years of trouble free output. We can support with your existing maintenance system or set up a complete new maintenance package. We'll always find the best solution for the toughest engineering challenge.
Project Hydrolans®
Hydrolans® is another special project developed by Hydrotest Systems. Hydrolans® is a hydraulic powered device for under ground installation of cables and flexible pipes.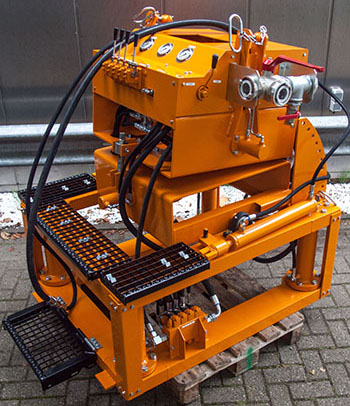 Hydrolans® developed by Hydrotest Systems